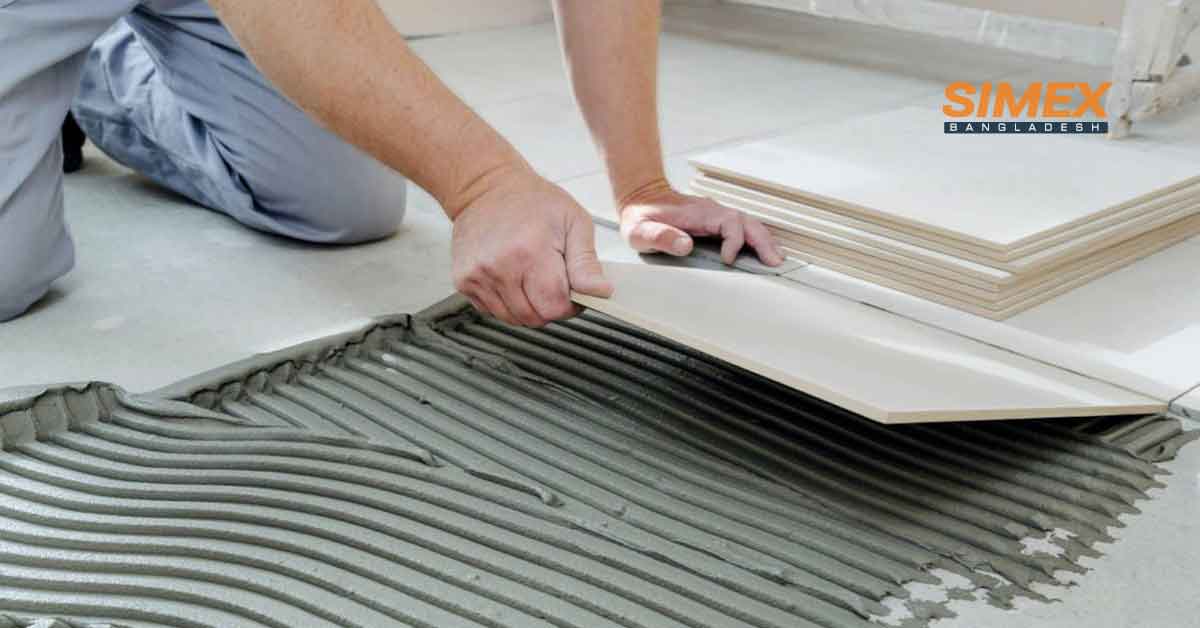 SIMEX Bangladesh's Tiles Work Will Make Your Projects Attractive
The tiled surfaces of something, or the arrangement of tiles on a surface. Decorative tilework typically takes the form of mosaic upon the walls, floor, or ceiling of a building.
A tile is a manufactured piece of hard-wearing material such as ceramic, stone, metal, baked clay, or even glass, generally used for covering roofs, floors, walls, or other objects such as tabletops. Thinner tiles can be used on walls than on floors, which require more durable surfaces that will resist impacts.
Tiles are widely used for flooring in the kitchen, bathrooms, parking lots, rooftops and also used as tabletops for dining rooms. Tiles are made from materials like ceramic, porcelain, glass, stone, or metal.
The average life expectancy of a ceramic tile floor is 75 to 100 years, while natural stones such as marble and granite can last more than 100 years.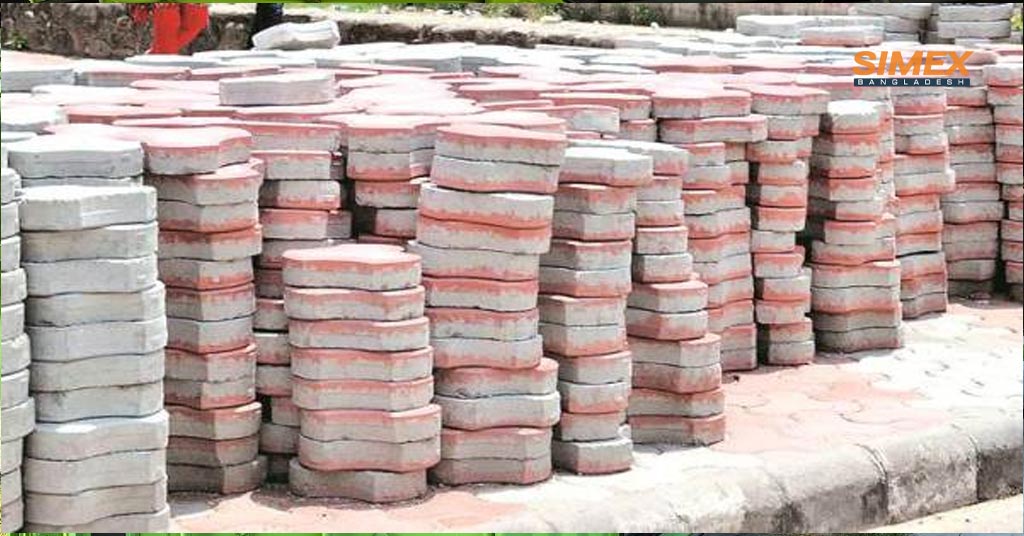 Types of Tiles Work
Ceramic Tile Work
Porcelain Tile Work
Glass Tile Work
Cement Tile Work
Marble Tile Work
Mosaic Tile Work
Granite Tile Work
Limestone Tile Work
Travertine Tile Work
Quarry Tile Work
Metal Tile Work
Resin Tile Work
Tiles Work Procedure
Clean the Floor
Snap Chalk Lines
Dry Run the Tiles
Snap Another Chalk Line
Mix the Thin-Set Mortar
Apply the Mortar
Place the Tiles
Cut Odd Tiles
Place the Spacers
Apply the Grout
Remove Excess Grout
Benefits of Tiles Work
Tiles don't burn.
Tiles are anti-static.
Tiles are not harmful to health.
The surface of ceramic tiles, whether glazed or unglazed, is very dense.
Tiles are hygienic and easy to clean.
Their great durability is also part of their environmental compatibility.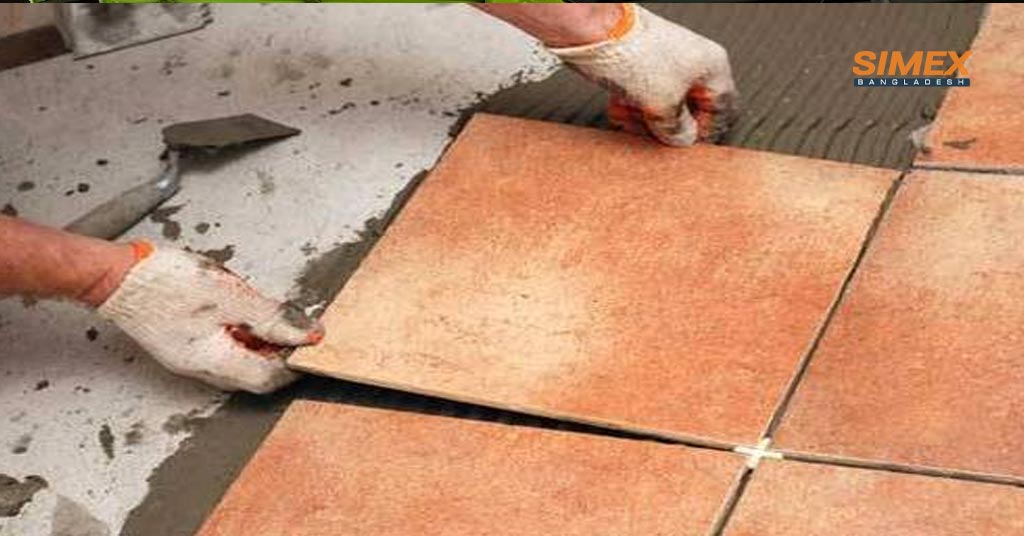 Tiles Work Companies in Bangladesh
In Bangladesh, there are many companies that do tiles work. SIMEX Bangladesh is one of them.
SIMEX Bangladesh is one of the fastest-growing tiles work companies in Bangladesh. Our products are used in diverse applications from general projects. All of our products meet the most stringent requirements as per international standards when it comes to reliability and quality.
SIMEX Bangladesh provides a wide range of construction, industrial, commercial, road, and bridge supplies. We specialize in Steel Pipe, Plate, Sheet pile, Heavy Equipment Sales/Rental, Prefabricated Vertical Drain, Rail Line Ballast, Stone Chips (Dubai, China), and General Purchase. Our own brick manufacturing plant and Concrete plant are always ready to meet the client's requirements.
Our honorable clients are – Bangladesh Economic Zone Authority, Roads and Highway Development of Bangladesh, Local Government Engineering Department Of Bangladesh, Bangladesh Oil Development Board, Italian Thai Development (Dhaka Metro Rail Project), Sinohydro (Dhaka Metro Rail Project), Xingweng Feng Trade Co. & Ltd., Wellstone Co & Ltd and many more.
SIMEX Bangladesh's Tiles Work Services
SIMEX Bangladesh tile has provided exceptional service and quality products to architects, interior designers, homeowners, and contractors throughout the area since our inception. Our clients enjoy our hassle-free process while watching their beautiful spaces come to life. Our unique and customize collection makes a lasting impression, whether you're going for a classic timeless feel or a more contemporary, edgy style.
Depending on what you have in mind, the SIMEX Bangladesh tile can connect you with trusted designers, contractors, and handymen to make your project complete.
We're more than just tile experts. We'll create a project plan based on your goals and budget; help you select the right materials; deliver an estimate with flexible options; and design a schedule around you. We want you to brag about the results and the care we put into every project detail.
Contact Us
Contact us today to begin your tiles work, or inquire about what we can do for you. We have dedicated customer service representatives who can answer all of your questions. We're always happy to provide you with our services and information over the phone or schedule a time to discuss your project face to face.