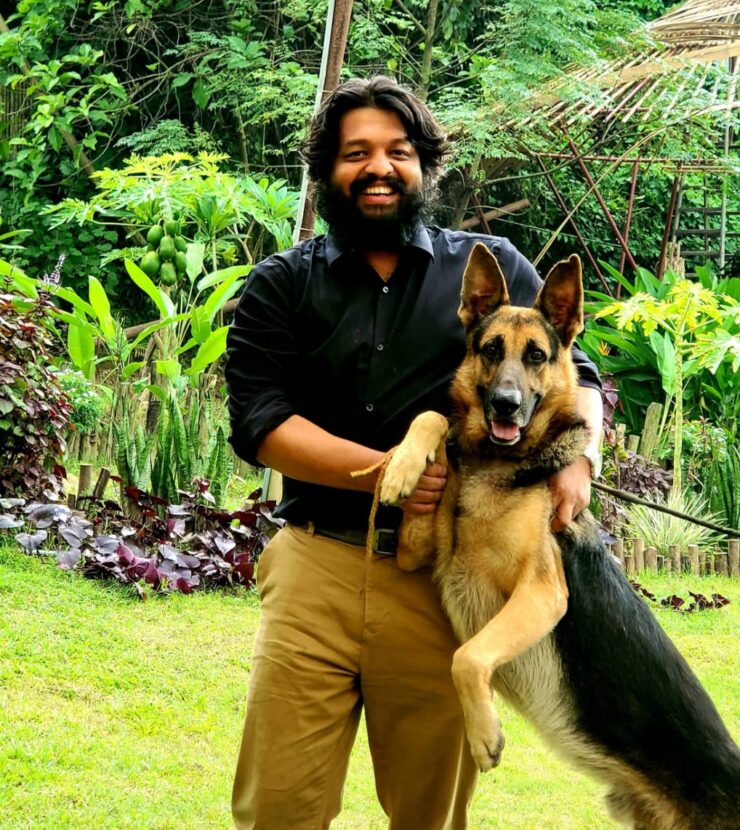 20
Years
Working
Experience
About SIMEX
With great courage and motivation SIMEX Bangladesh was founded in 2005 by a university going student, Mr. Dewan Shuvo. But Mr. Shuvo initially wanted to do only import export Business. In 2012 Mr. Jamil younger brother of Mr. Shuvo joined him and initially they worked in jute export, nautical antique export and BPO sector. In 2015, they established CHALO. CHALO is the first ride share company in Bangladesh.
$
00

M

Revenue
$
00

%

Yearly Growth
Finally in 2018 they moved their focus on their father's construction business. Initially, they work with international construction companies in Bangladesh (Japanese, Chinese, Indian, Korean).
70% – 80% market share of Bangladesh's construction industries are occupy by Chinese Company. So that Mr. Shuvo brings Chinese management for the welfare of his company. Many Chinese businessmen as well as individual have joint collaboration with SIMEX Bangladesh.
The management of SIMEX Bangladesh is very highly educated, young and energetic management with a great collaboration off International Business knowledge and Engineering knowledge.
Mr. Dewan Sikandar Ali is the chairman of SIMEX Bangladesh. Professionally he is a civil engineer. His worthy sons are Mr. Dewan Shuvo and Mr. Dewan Jamil, who have made SIMEX Bangladesh an ideal Construction company.
The CEO of SIMEX Bangladesh is Mr. Dewan Shuvo who has a great academic background. Mr. Shuvo studied in MBA in International Business from Lincoln University, California USA. The COO of the company is Mr. Dewan Jamil, who has his BSc. in Electrical and Electronic Engineering from American International University of Bangladesh.
Office of SIMEX Bangladesh located in Baridhara DOHS (Defense Officer Housing Society) which is highly developed and secured area in Dhaka city. Another zonal office of SIMEX Bangladesh is located in Khulshi, Chattogram. SIMEX Bangladesh has also a sourcing and communication office at Foshan city in Guangdong Province, China.
SIMEX Bangladesh provides a wide range of construction, industrial, commercial, road and bridge projects. We specialize in Jetty Construction, Roads and Highway Construction, Underground Pipeline Installation, Steel Pipe, Plate, Sheet pile, Heavy Equipment Sales/Rental, Prefabricated Vertical Drain, Rail Line Ballast, Stone Chips, sand and General Purchase.
Besides this SIMEX Bangladesh has SIMEX Concrete Industry which makes concrete pipes, concrete blocks, concrete tiles, paver tiles. For giving customers the best bricks in all projects SIMEX Bangladesh Has Bricks Factory. Concrete and bricks factories are located in Rajbari district, Bangladesh. Besides this, SIMEX Bangladesh wants to establish an agro business over time.
SIMEX Bangladesh has a team of professionals is very creative in how it execute tight schedules and identify a value engineering idea that ensures projects are completed in the safest, most cost-effective way for the clients SIMEX Bangladesh serve. In our management team there are retired government engineers who help us in giving idea and their experiences.
SIMEX Bangladesh is able to handle both government and international clients. Some honorable clients are – Bangladesh Economic Zone Authority, Roads and Highway Development of Bangladesh, Local Government Engineering Department Of Bangladesh, Bangladesh Water Development Board, Italian Thai Development (Dhaka Metro Rail Project), Sinohydro (Dhaka Metro Rail Project), Xingweng Feng Trade Co. & Ltd., Wellstone Co & Ltd Power China, CREC, CCECC, and many more.
SIMEX Bangladesh is the company which likes to take challenging projects. With more risk taking capabilities, SIMEX Bangladesh is one of the best companies in Bangladesh you can trust and rely on.
Making profit is not only intension of SIMEX Bangladesh, making good relationship with customer and gain total faith from customers is one of the main objectives of SIMEX Bangladesh.
00

%

Satisfied Clients Rate

Our Team
SIMEX Bangladesh has skillful team members. Our team members helps the customer find all the question answer what he wants to know from us. We always ready to meet the requirement of the customer.
Contact us