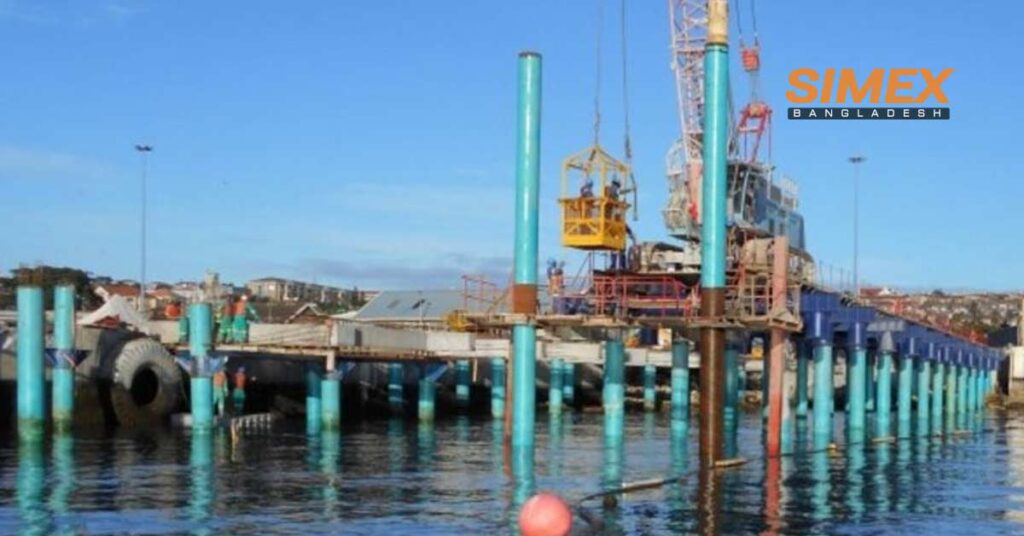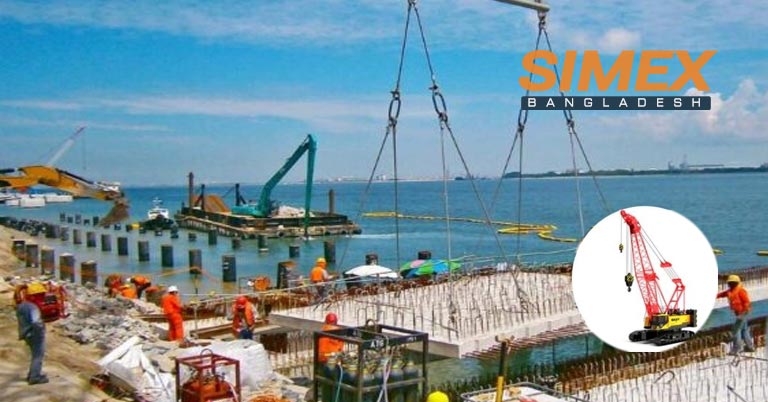 A jetty is a place where ships, boats, and cargo can crowd on the shore to take off and fill different construction materials or something else. An artificial jetty has intentionally constructed breakwaters, sea walls, or otherwise. They could have been constructed by excavating, and these require maintenance by further periodic excavating. Most of the jetty construction company in Bangladesh are not cost effective.
Jetty is an engineering framework designed to control the present or tide or to protect a harbor or coastal areas from waves connected with river, harbor, and coastal works. Wherever a wide channel should be shrunk to concentrate the present and thus facilitate maintain a passable channel at intervals from the banks of rivers, jetties are constructing there. Jetties protect the riverbank, coastal area, sea walk, etc. from being damaged by flood. 
Bangladesh has some remote areas where there is less opportunity to use any road for any kind of construction work. For construction purposes, construction equipment can't be carried by road. So there is only one opportunity to reach there and doing any construction work by waterways. So that those areas need a permanent jetty for doing those works. Using of jetty construction is increasing day by day in Dhaka including allover in Bangladesh. We served any types of jetty construction in Dhaka also in whole Bangladesh. For doing high-quality jetty construction in Bangladesh, SIMEX Bangladesh is a leading company in this native industry.
Challenges Of Jetty Construction
Jetties are two types mainly – permanent jetty construction and temporary jetty construction. Permanent jetties are made for big ports where all time need jetty supports for ships. Temporary jetties are made for a little time. When the construction projects become end then the necessity of the temporary jetty will be ended. Temporary jetty construction in Bangladesh is increasing day by day.
For making a jetty there will be needed tubular steel piles, with a steel beam and reinforced concrete deck. To lift precast concrete segments onto a river barge, it will use as the platform. The main items of materials to be used for the construction of a jetty and embankment are rock fill and prefabricated temporary jetty platform. 
All equipment to be deployed for the construction of a jetty will be well maintained and is in good working condition. The third-party certified lifting equipment will be in compliance with the requirements of the project. The main items of permanent equipment are- land-based equipment and marine equipment.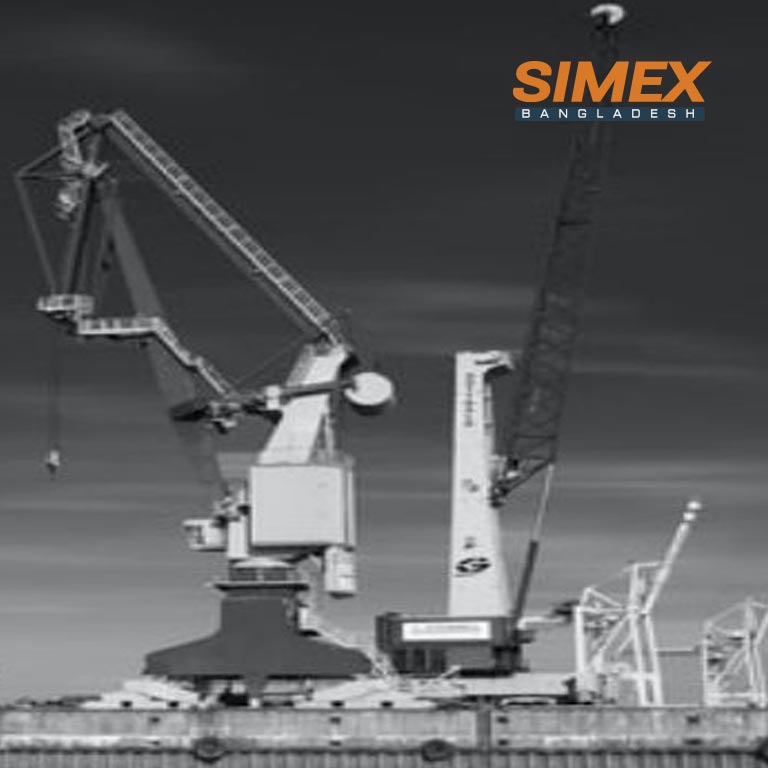 Benefits Of Jetty Construction
Jetty construction in Bangladesh is getting highest priorities. Jetties have some environmental and socio-economic benefits. 
 Jetty piling is the method of creating deep foundations into the underground water level to support offshore. When piling underwater, there is an excellent level of complexity involved. It's imperative that solely certified professionals undertake jetty piling.
Jetties are designed and constructed using principles to jetties located within protected harbours, except that the design of the jetty has to take into consideration the hydrodynamic loads resulting from the waves and ocean currents at the site. It has many usefulness. A jetty can use various purposes. Such as-
Best Jetty Construction Company in Bangladesh
In Bangladesh, there are many companies that are working on jetty construction. SIMEX Bangladesh is one of them. SIMEX Bangladesh has developed a great experience in the construction of all types of jetty in any location in Bangladesh. We have an expert jetty designer who can design a jetty as per clients' demands. Our designed and constructed jetties are felicitated by private customers along with the government.
Our expert engineers' team is especially familiar with working within tidal conditions, and if needed, a floating plant is used to help within the construction process. Our jetty construction services strain an extensive consultation that aims to stipulate clients' specific needs if they will have any size or time restrictions.
Our Jetty Construction Service
Lighterage loading and lighterage unloading both types' jetties are available at SIMEX Bangladesh. SIMEX Bangladesh is constructing both permanent and temporary jetties. We're qualified and certified to conduct any jetty construction works; this suggests that we are able to construct any structures that require being constructing over the water. We provide a range of jetty construction services and can customize our construction solutions to suit customers' construction project wants.
Why You Choose Our Jetty Construction Service
SIMEX Bangladesh has successfully accomplished the design and application of all types of jetty construction projects including designing docks, piers, and breakwaters.
At Jetty Construction SIMEX Bangladesh is dedicated to honest quality work, getting the job done right, fair pricing, and working with our customers on a professional level. We ensure our customers 100% satisfaction. We will take our time to make sure that our customers will know the process from start to finish with each step in their remodeling job or insurance restoration.
Our team will offer simple and modified jetty design requirements to full-scale marinas, in addition, to provide cost analysis before a project commences to understand any types of budget implications.
Trusted Jetty Construction Company in Bangladesh
Make A Safe Deal With SIMEX Bangladesh Debasis Biswas
Best service you could ask for. I would not hesitate to contact them for constructing a temporary jetty. From contact to construct, they will help us a lot. I will not go anywhere without SIMEX Bangladesh because I trust it is the best temporary jetty construction company in Bangladesh. Khalid Hosain
SIMEX Bangladesh constructs a jetty for me and they did such a good job scheduling & costs that the results were on-time and on-budget. The quality of construction is excellent, consistent with little variation. If you looking for a smart jetty construction company, you can choose SIMEX Bangladesh without any hesitation. Akhlima Khatun
I can't say enough good things about SIMEX Bangladesh's jetty construction service. They run a really professional company that is very customer focused and always deliver a great experience for their customers. Thank you SIMEX Bangladesh for all that you've done for me! If you doing your job like this, I believe you will be the best jetty construction company in BD. Milton Alom
One of the best marine construction companies in Bangladesh to ever deal with. All the teams of SIMEX Bangladesh take the standards of customer service to a level that is rare. They help throughout the full construction process. So, I highly recommend this company. Reza Islam
No doubt the best marine construction company in the area. They do nothing but great work and are extremely easy to work with. 10/10 highly recommended!