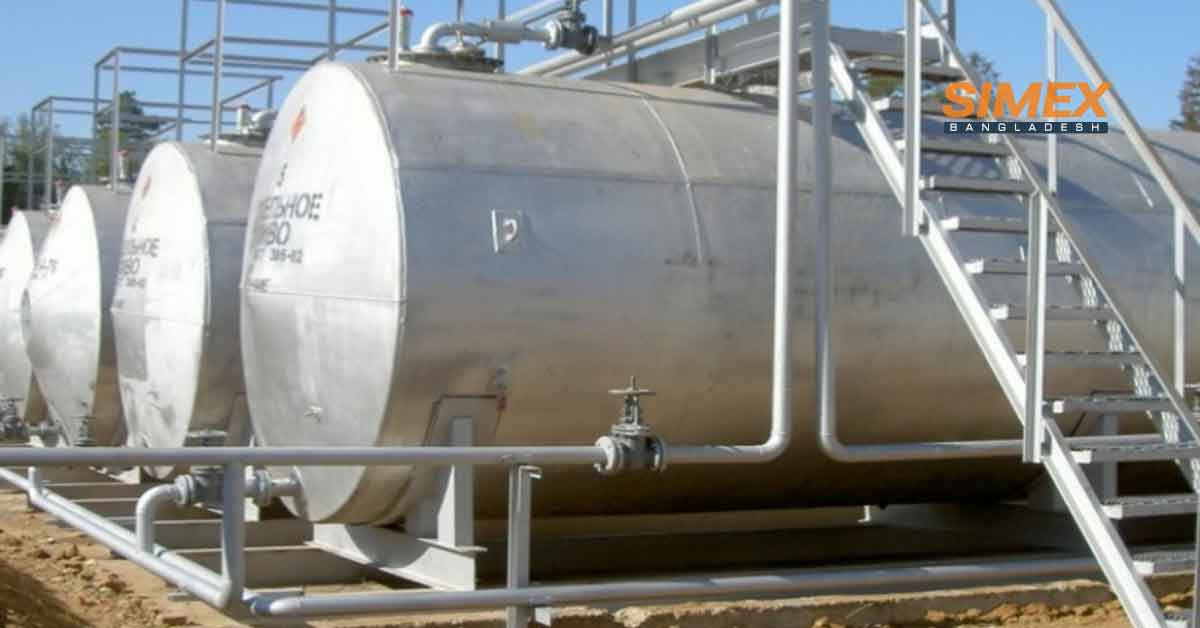 SIMEX Bangladesh's Oil Tanker Makes Your Construction Work Easy
An oil tanker or oil storage tanker is a very large industrial container where oil is stored.
Oil storage tanks serve as a staging area to collect oil in various stages of production. These tanks are used in production fields and hold the oil until it is delivered to tankers or into a pipeline. Storage tanks are also used as a holding area for oil before the refining process and they also hold refined products after it is processed. While they are used for an array of purposes throughout the industry, the overall design and functionality of storage tanks are similar across the board.
Oil storage tanks are usually of welded metal construction. They may be cylindrical (horizontal or vertical), spherical, or teardrop-shaped.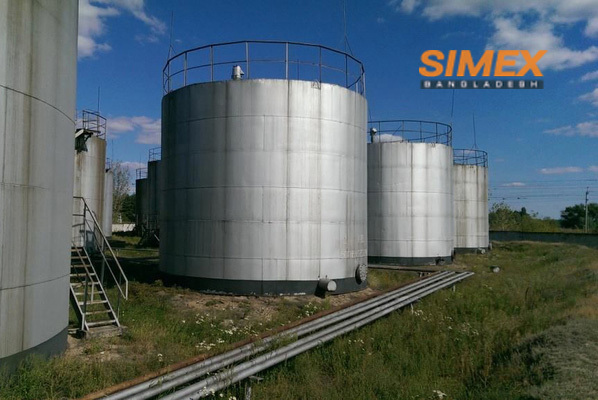 Types of Oil Tanker
Above-ground indoor tanks
Above-ground outdoor tanks
Underground tanks
Oil Tanker Materials
Oil tanks are generally made of one of three types of materials-
Steel
Fiberglass
Combination
Oil Tank Requirements
The oil tank will be located within 1.8 m of a non-fire-rated building or structure.
Tank capacity will be in excess of 2500 liters.
The tank will be installed over hard ground that could enable spillage run-off to reach controlled water at a greater distance.
There are any other potential hazards individuals to the site which may constitute a pollution risk.
Oil Tanks Installation
The processes of installation an oil tanker are following-
Oil storage tanks should be installed by qualified professionals to ensure safe operation, reliable storage, and proper delivery of oil to the furnace.
Consider pouring a concrete slab to serve as the base for aboveground outdoor storage tanks.
For indoor tanks, make sure there's enough room for the tank and that the floor where the tank is installed is level and able to hold the weight of a full tank.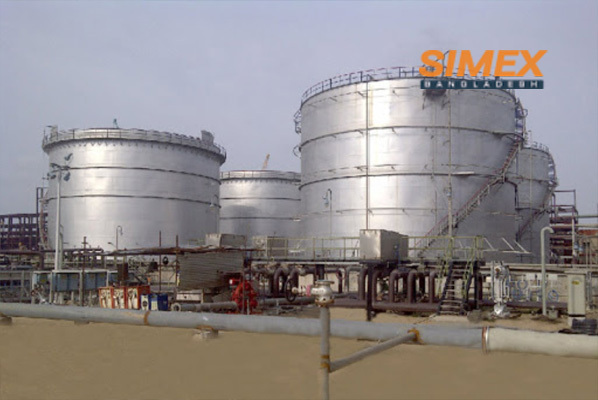 Oil Tanker Installation Companies in Bangladesh
In Bangladesh, there are around 20 oil tanker installation companies. SIMEX Bangladesh is one of them.
SIMEX Bangladesh is one of the fastest-growing oil tanker installation companies in Bangladesh. Our products are used in diverse applications from general projects. All of our products meet the most stringent requirements as per international standards when it comes to reliability and quality.
SIMEX Bangladesh provides a wide range of construction, industrial, commercial, road, and bridge supplies. We specialize in Steel Pipe, Plate, Sheet pile, Heavy Equipment Sales/Rental, Prefabricated Vertical Drain, Rail Line Ballast, Stone Chips (Dubai, China), and General Purchase. Our own brick manufacturing plant and Concrete plant are always ready to meet the client's requirements.
Our honorable clients are – Bangladesh Economic Zone Authority, Roads and Highway Development of Bangladesh, Local Government Engineering Department Of Bangladesh, Bangladesh Water Development Board, Italian Thai Development (Dhaka Metro Rail Project), Sinohydro (Dhaka Metro Rail Project), Xingweng Feng Trade Co. & Ltd., Wellstone Co & Ltd and many more.
SIMEX Bangladesh in Oil Tanker Installation Services
SIMEX Bangladesh is committed to customer service and our employees continuously train in the latest installation methods for the oil storage tanks. We're construction experts, create the best reinforcement experience for our clients. We believe in installing oil storage tanks that help communities flourish, enhance economic output, and ensure profitable performance.
With lots of knowledge and experience working in the oil fields, SIMEX Bangladesh provides a storage solution for oil and other petrochemicals. Our history includes extensive experience with welded steel tanks.
Our team of professionals is very creative in how we execute tight schedules and identify a value engineering idea that ensures projects are completed in the safest, most cost-effective way for the clients we serve.
Contact Us
Want to install an oil tanker with the best quality of materials? Contact us and speak to one of our engineers or construction experts, we're always happy to provide you with our services and information over the phone or schedule a time to discuss your project face to face.