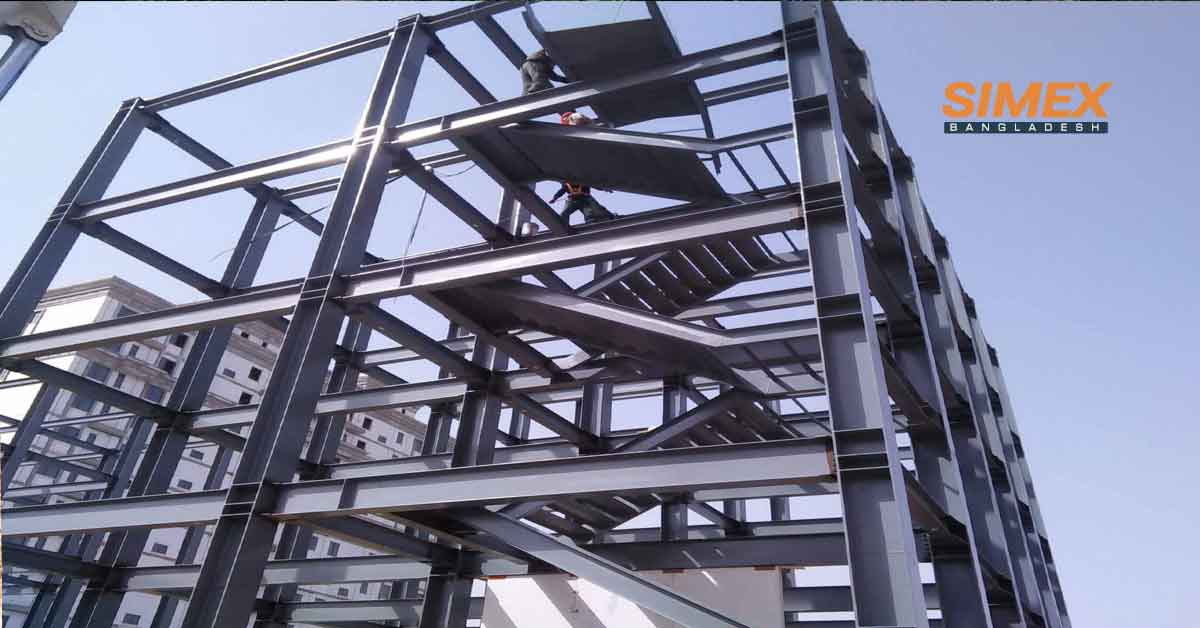 The Utmost In Temporary Factory Building In Bangladesh
A temporary factory building is a common sight all over the world. The concept has been around for many years and it seems like it is here to stay.
A temporary factory building is a metal structure fabricated with steel for the internal support and for exterior cladding, as opposed to steel framed buildings that generally use other materials for floors, walls, and external envelope.
There are many instances when a temporary building might be needed to either supplement or replace existing warehouse space. It can be due to demand, expansion planning, or replacement of existing buildings.
Types of Temporary Factory Building
Parallel Flange Channels
Tapered Flange Beams
Universal Beam
Universal Column
Angled Sections
Circular Hollow Sections
Square Hollow Sections
Flat Sections
Materials Used for Temporary Factory Buildings
Different types of steel structures are the main materials for the temporary factory building. Sometimes aluminum extrusions are also used.
Benefits of Temporary Industrial Buildings
 Temporary factory buildings use has many benefits that any entrepreneur must understand before starting or expanding factories. Usually, these are prefabricated structures installed in a factory or at an industrial site to be used temporarily.
Flexibility
Time Savings
Cost-effective
Attractive Designs
Safe for the Environment
Uses of Temporary Factories
For warehouse/storage
For goods in /out
For different workshops
For production facilities
For continuity & disaster recovery
For more specialized & bespoke applications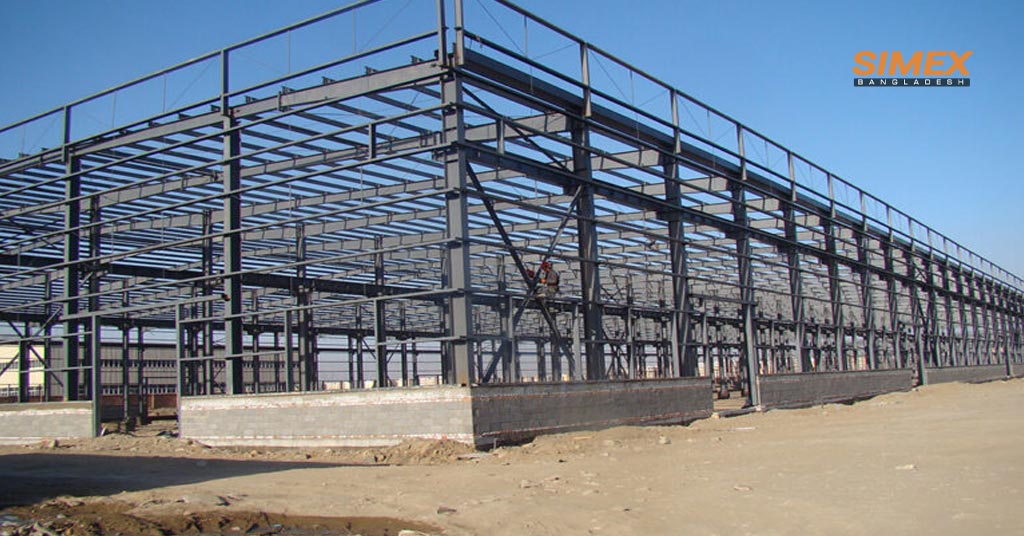 Temporary Building Construction Companies in Bangladesh
In Bangladesh, there are more than 30 companies that construct temporary factories. SIMEX Bangladesh is one of them.
We have been successfully delivering projects to the clients including temporary factory building, building construction, transport, and main roads, bridge, flyover, over-bridge, Rail through long-serving key Company personnel.
Our honorable clients are – Bangladesh Economic Zone Authority, Roads and Highway Development of Bangladesh, Local Government Engineering Department Of Bangladesh, Bangladesh Water Development Board, Italian Thai Development (Dhaka Metro Rail Project), Sinohydro (Dhaka Metro Rail Project), Xingweng Feng Trade Co. & Ltd., Wellstone Co & Ltd and many more.
Our Services
Constructing a temporary factory building is comparatively easy for us. SIMEX Bangladesh products are strong enough to support large-scale materials, cranes also. They feature built-in notches that simply connect them and supply stability and security. So many varieties of sizes are available that there's actually no limit to the number of temporary building construction configurations you can create.
Our temporary factories are custom designed for each client's unique specifications, using materials such as aluminum extrusions and steel component parts. While these structures are considered temporary, they are often used for long-term storage by our clients, such as businesses that rent out event tents.
SIMEX Bangladesh is unique in constructing temporary factory building. It is one of the best companies in Bangladesh that designs, manufactures, and installs our own temporary factory buildings. That means superlative quality from start to finish – quality design, quality construction, and quality customer service.
Contact Us
Want a temporary factory with the best quality lighting materials? Contact with us and speak to one of our construction experts, we're always happy to provide you with our services and information over the phone or schedule a time to discuss your project face to face.