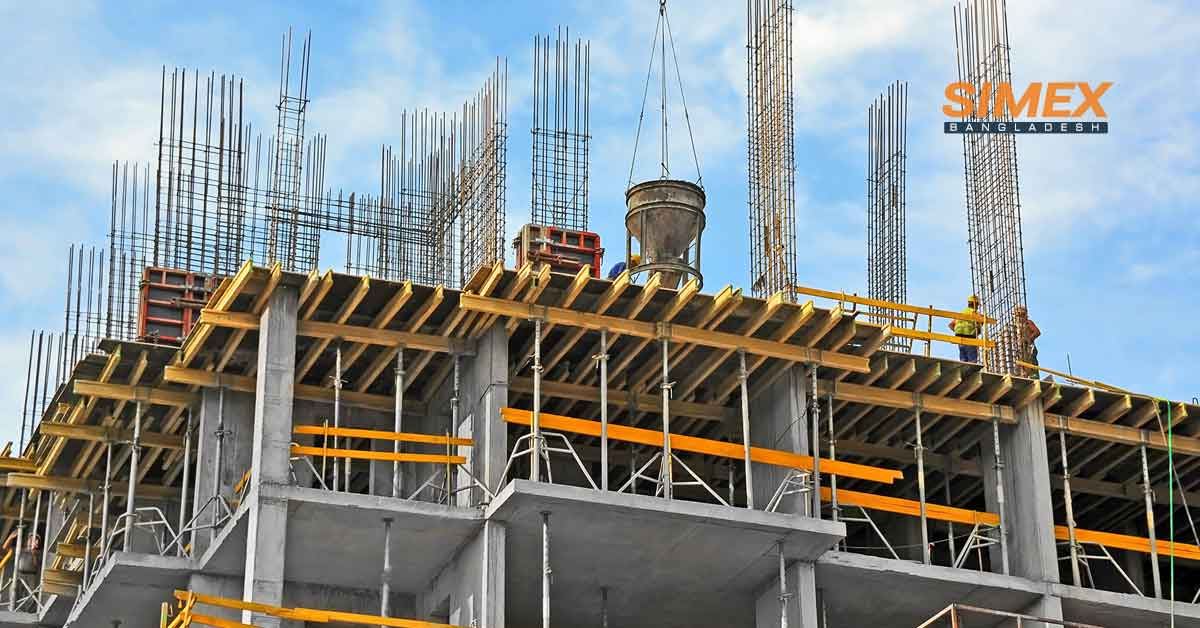 Ultimate Guidelines for Building Construction In Bangladesh
Construction conjointly referred to as building construction, the techniques, and trade concerned within the assembly and erection of structures, primarily those accustomed to offer shelters.
Building construction suggests that the deterioration of buildings, new buildings constructed, renovation or repair of existing buildings, and therefore the necessary alterations of existing buildings, to build them sympathize with any new additions.
5 Types of Building Construction
Fire-resistive Type I (IA and IB)
Non-combustible Type II (IIA and IIB)
Ordinary Type III
Heavy Timber Type IV
Wood-Framed Type V
Building Construction Process
There may be variations as every project is unique and follows a different construction process. The building construction processes are:
Planning
Permits
Preparation of construction site
Superstructure Construction
Punch List
Building warranty period
Materials used in building Construction
There are various types of building materials used in construction like Concrete, Steel, Wood, and Masonry. Each material has different properties like weight, strength, durability, and cost that make it competent for particular types of applications. The selection of materials for construction is depending on cost and effectiveness to obstruct the loads and stresses that have on the structure.
Concrete
Reber
Sand
Steel
Wood
Masonry
Plastic
Stone
Textiles
Glass
Brick
Kevlar
Bamboo
Building Construction Companies in Bangladesh
In Bangladesh, there are more than 50 building construction companies. SIMEX Bangladesh is one of them.
We have been successfully delivering projects to the clients including building construction, transport, and main roads, bridge, flyover, over bridge, Rail through long-serving key Company personnel.
Our honorable clients are – Bangladesh Economic Zone Authority, Roads and Highway Development of Bangladesh, Local Government Engineering Department Of Bangladesh, Bangladesh Water Development Board, Italian Thai Development (Dhaka Metro Rail Project), Sinohydro (Dhaka Metro Rail Project), Xingweng Feng Trade Co. & Ltd., Wellstone Co & Ltd and many more.
Services of SIMEX Bangladesh in Building Construction Projects
SIMEX Bangladesh is always eager to build the best buildings possible by combining the best materials with our endless efforts to improve residences by understanding our customer's desires.
SIMEX Bangladesh has built up tangible experience in many areas, along with high-rise buildings as well as educational, medical, research, and sports facilities.
SIMEX Bangladesh has sufficient assets and sufficient Tools, Equipment, Machinery, Steel Shutter, Steel Props and Steel Scaffolding, etc. for all types of Building Construction works.
To ensure high-quality materials for all infrastructure and construction projects as well as provide the same to Government Departments and private contractors and builders, Dewan Shuvo set up SIMEX Bangladesh.
Contact Us
D0 you want to construct a building with the best quality materials? Contact us and speak to one of our construction experts, we're always happy to provide you with our services and information over the phone or schedule a time to discuss your project face to face.