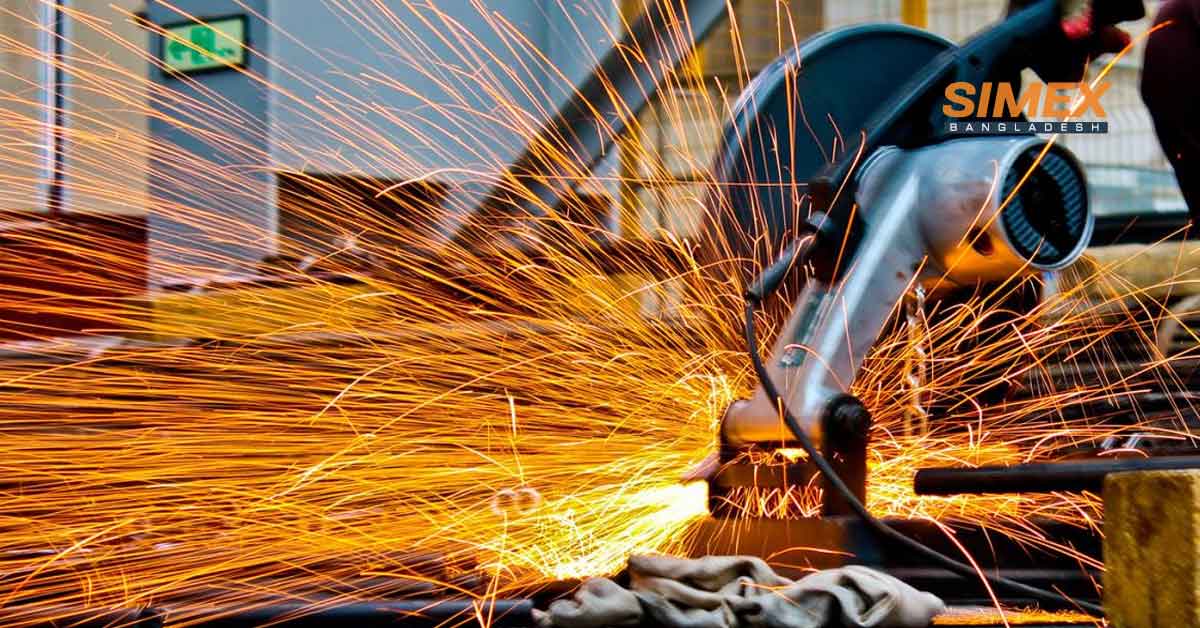 Welding And Fabrication Work Are Easy With SIMEX Bangladesh
The easiest definition of welding is that it joins metal pieces together. Welding can also include glass and thermoplastics but, for the most part, people associate welding with metals. Welders merge metals as part of the fabrication process.
The term fabrication refers to the larger group of tasks involved in making metal products. It includes the entire producing method from designing products to their final finish. Fabricators are responsible for taking product concepts and utilizing any number of complex procedures to turn a vision into a metallic reality. One of those highly skilled procedures is welding.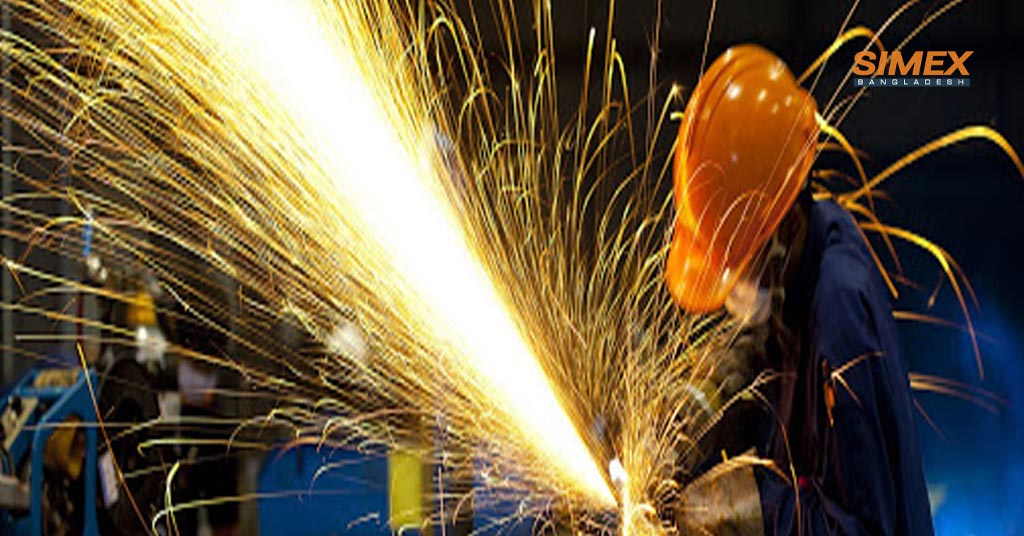 Welding Process
Shielded metal arc welding (SMAW)
Oxy-acetylene welding (OA)
Tungsten inert gas welding (TIG)
Gas metal arc welding (MIG)
Resistance Welding
Frictional/Fusion Welding
Brazing and Soldering
Fabrication Process
The main parts of the metal fabrication process are:
Bidding
Planning
Drawing
Flanging
Machining
Punching
Rolling
Shearing
Spinning
Stretching
Welding and Fabrication Tools
Abrasives
Adjustable wrenches
Angle grinders
Arc welders
Benders and breaks
Chipping hammers
Computers and CAD software
Consumable electrodes
Laser and water cutters
Oxygen and acetylene tanks
Shears
Soapstone
Vices and vice grips
Welding clamps
Safety Precautions
Fume extraction equipment
Protective, flame-resistant pants
A sturdy, fitted, flame-resistant jacket
Coveralls or leather apron
Heavy, non-slip working boots or steel toe boots
Thick leather working gloves
An auto-darkening helmet with the proper visor
Safety goggles
Hearing protection
Respirator or dust mask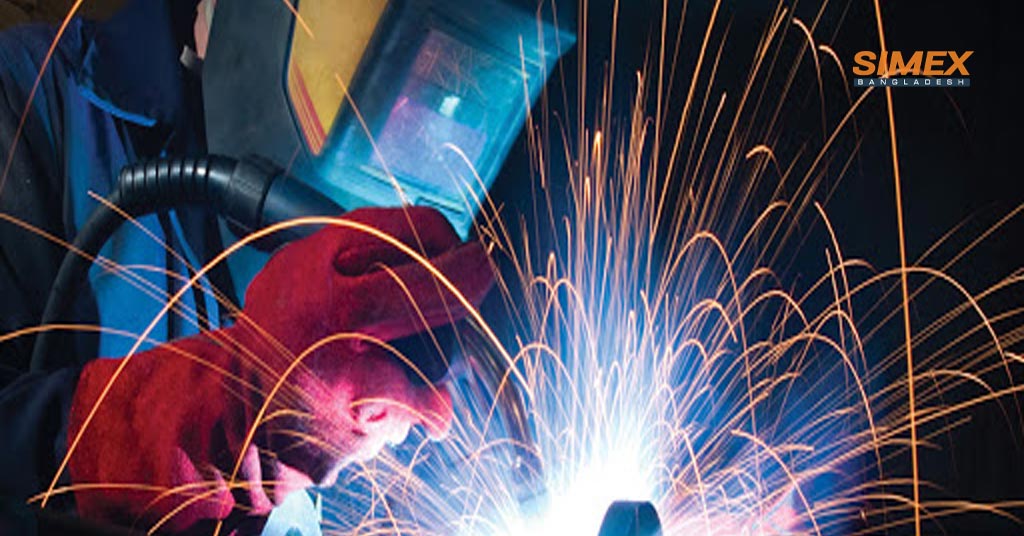 Welding and Fabrication Companies in Bangladesh
In Bangladesh, there are around 20 companies in welding and fabrication. SIMEX Bangladesh is one of them.
SIMEX Bangladesh is one of the fastest-growing welding and fabrication company in Bangladesh. Our products are used in diverse applications from general fabrication projects. All of our products meet the most stringent requirements as per international standards when it comes to reliability and quality.
SIMEX Bangladesh provides a wide range of welding and fabrication, construction, industrial, commercial, road, and bridge supplies. We specialize in Steel Pipe, Plate, Sheet pile, Heavy Equipment Sales/Rental, Prefabricated Vertical Drain, Rail Line Ballast, Stone Chips (Dubai, China), and General Purchase. Our own brick manufacturing plant and Concrete plant are always ready to meet the client's requirements.
We have been successfully delivering projects to the clients including food silos, transport and main roads, bridge, flyover, over bridge, rail through long-serving key Company personnel.
Our honorable clients are – Bangladesh Economic Zone Authority, Roads and Highway Development of Bangladesh, Local Government Engineering Department Of Bangladesh, Bangladesh Water Development Board, Italian Thai Development (Dhaka Metro Rail Project), Sinohydro (Dhaka Metro Rail Project), Xingweng Feng Trade Co. & Ltd., Wellstone Co & Ltd and many more.
SIMEX Bangladesh's Welding and Fabrication Services
SIMEX Bangladesh has well-experienced manpower in welding and fabrication.
We provide a modern welding and fabrication facility that incorporates all the necessary equipment to meet the needs of any size project. Our highly-trained staff combined precision welding and fabrication with a great experience.
SIMEX Bangladesh has a large number of man powers in the welding and fabricated sector. In this sector, we have 3 welding engineers and 25 technicians who worked a lot for the improvement of the company.
Equipment's we use for welding and fabrication-
Different Types of Generator: 5 Nos
Different Types of Welding Machine: 30 Nos
Different Types of Gas Cutter Set: 6 Nos
Crane: 3 Nos (12\25\50) Ton
Types of welding our company have-
Types of works that SIMEX Bangladesh done
Steel Pipe Welding
Silo Welding Works
Sheet Pile Welding
Girder Beam Welding
Contact Us
Think about doing welding and fabrication work with the best quality materials? Contact us and speak to one of our engineers or construction experts, we're always happy to provide you with our services and information over the phone or schedule a time to discuss your project face to face.