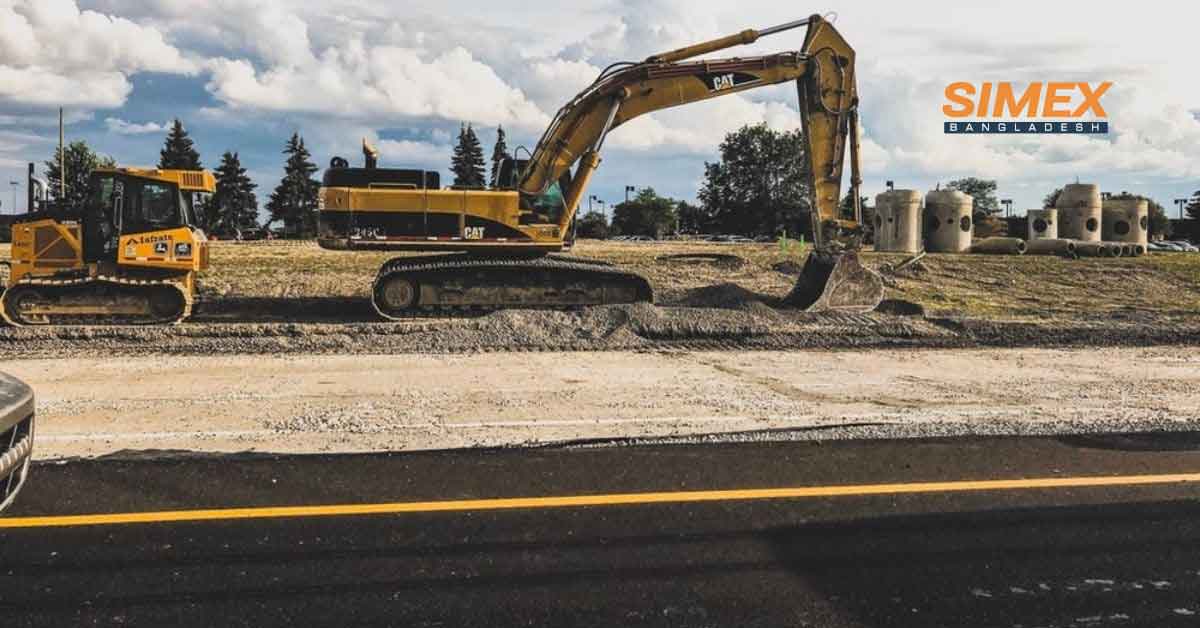 Overviews of Temporary Road Construction In 2022
Every area has a sound transportation system in place with roads extending over many miles. However, under particular circumstances like once disaster strikes or within the oil and gas industries or in case of construction projects taken up in extremely inaccessible areas, there is a necessity to construct temporary roads.
A temporary road is a road that is designed and built along a temporary alignment, entirely use during construction. Temporary roads focus the ground disturbance of equipment and vehicles along a certain path so that erosion and sediment movement can be planned and extinguished in accordance with all applicable permits.
Beyond focusing on the disturbance, the location and design of temporary roads can actively aid in erosion control. Using other erosion control measures like sloping, rolling dips, water bars, aggregate, level spreaders, water or chemicals for dust control, and culverts, in conjunction with temporary roads, is also appropriate and warranted.
Uses of Temporary Roads
On all associated haul roads within a construction site, especially where fugitive dust needs to be controlled.
Where traffic will be detoured onto unpaved areas.
Where access to sensitive areas, such as wetlands or live streams, is required.
Where access to a bridge site is constructed ahead of excavation.
Construction Methods of Temporary Road Construction
Adequately slope temporary roads for good drainage, and install all different structures like water bars, culverts, and rolling dips, according to plans and specifications.
Make field adjustments, as necessary, to ensure proper performance.
Maintenance and Supervision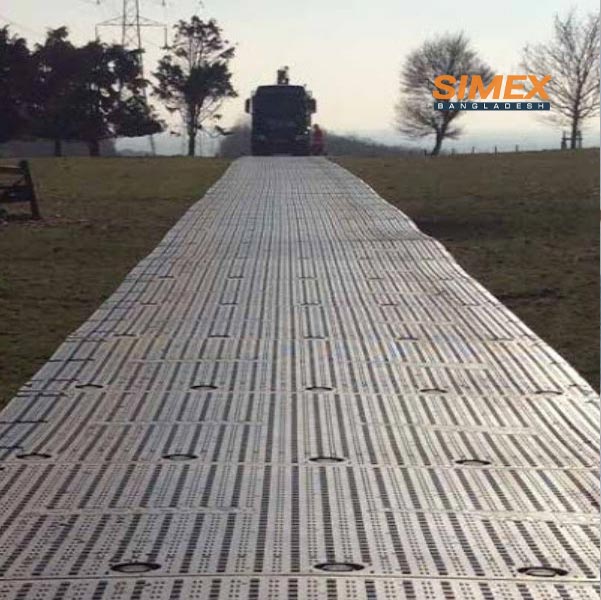 Make adjustments based on inspections and have accumulated sediment and other trash removed and disposed of properly.
Remove or stabilize trapped sediment and permanently stabilize disturbed areas.
Temporary Road Construction Company in Bangladesh
In Bangladesh, there are around 60 companies that construct temporary roads. SIMEX Bangladesh is one of them.
We have been successfully delivering projects to the clients including street lighting, building construction, transport, and main roads, bridge, flyover, over bridge, Rail through long-serving key Company personnel.
Our honorable clients are – Bangladesh Economic Zone Authority, Roads and Highway Development of Bangladesh, Local Government Engineering Department Of Bangladesh, Bangladesh Water Development Board, Italian Thai Development (Dhaka Metro Rail Project), Sinohydro (Dhaka Metro Rail Project), Xingweng Feng Trade Co. & Ltd., Wellstone Co & Ltd and many more.
Why You need SIMEX Bangladesh in Temporary Road Construction
Creating temporary roads for a construction site is comparatively easy for us. SIMEX Bangladesh products are strong enough to support large-scale materials, cranes also. They feature built-in notches that simply connect them and supply stability and security. So many varieties of sizes are available that there's actually no limit to the number of temporary road construction configurations you can create.
With these options for temporary road construction, remote and untamed areas become much more available. Additionally, our roads help prevent damage to the ground from the pressure given by wheels and treads. This implies wetlands and different ecologically fragile places are at a lower risk of breakdown.
Many sectors benefit from using our products to build temporary roads for a construction site. Civil construction, transmission and distribution towers, renewable energy projects, and oil and gas pipeline work are just a few examples of jobs that require moving equipment in difficult conditions.
To ensure high-quality materials for all infrastructure and construction projects as well as provide the same to Government Departments and private contractors and builders, Dewan Shuvo set up SIMEX Bangladesh.
Contact Us
Contact with your trusted road construction company in Bangladesh. We have dedicated customer service representatives who can answer all of your questions. We're always happy to provide you with our services and information over the phone or schedule a time to discuss your project face to face.
———-
Sales: +8801733331033
Engineering: +8801733331032
销售老板: +8801733331031
Mail Us:
Head of Sales: [email protected]
Head of Engineering: [email protected]