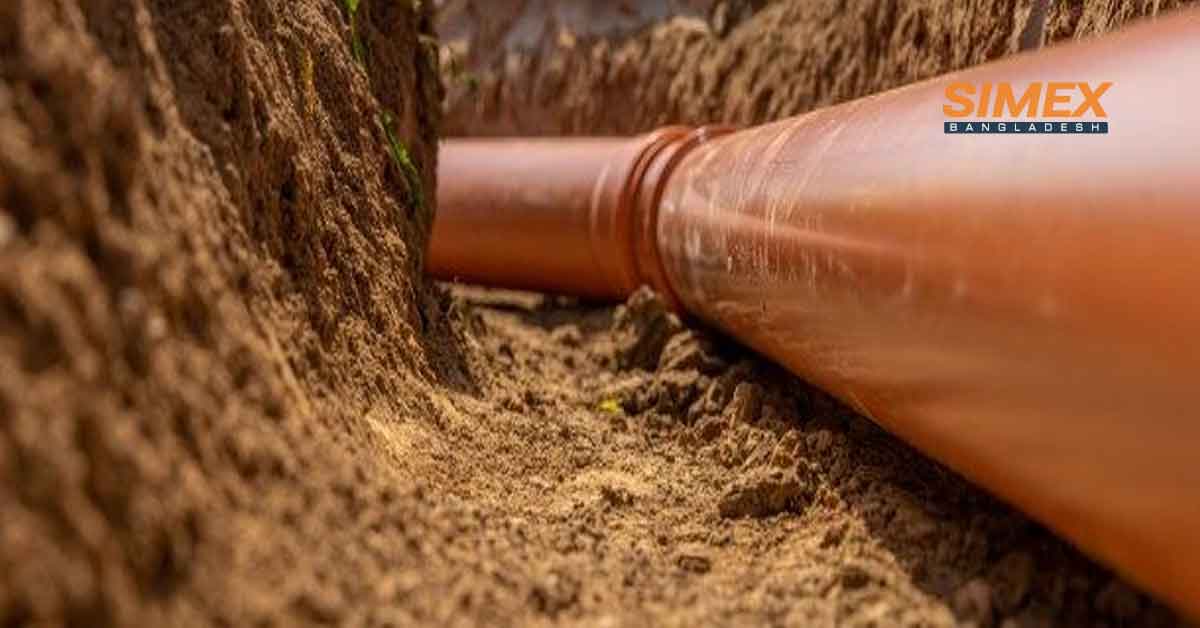 Underground Water Line Installation Services Bangladesh
Underground Water Line
An underground water supply pipeline system is an integral part of urban infrastructure. The safety, stability, reliability, and efficiency of this water system are critical for the daily work and livelihood of the people dependent on it. However, with the development of cities in Bangladesh, the water supply systems in urban communities require constant re-building and improvement, which complicates the system.
Thus, the safety, stability, reliability, and efficiency of a water supply pipeline system are essential for the delivery, and transmission of freshwater, maintenance of urban environments, and prevention and control of urban disasters. This is especially true in developing countries, where the pipeline systems are continuously being built or reconstructed.
Characteristics of Underground Water Supply Pipelines
Different Pipeline Materials
The complexity of Pipeline Connection
Uncertainty of Pipeline Information in Original Maps
Types of Pipes Are Used for Underground Water Supply Lines
PVC Pipes
CPVC Pipes
Copper Pipes
PEX Tubing
Installing Underground waterline
For installing an underground water pipeline check the water pressure in the area is a must.
There are some steps for installing an underground waterline-
Approved materials for outside waterline
Laying outside line
Approved materials for inside water distribution
Measuring for and laying inside line
Backflow protection
Cold weather protection
Water hammer arrestors
Underground Water Line Installation Companies in Bangladesh
In Bangladesh, there are more than 50 underground water line installation companies. SIMEX Bangladesh is one of them.
SIMEX Bangladesh is one of the fastest-growing underground water line installation companies in Bangladesh. Our products are used in diverse applications from general projects. All of our products meet the most stringent requirements as per international standards when it comes to reliability and quality.
SIMEX Bangladesh provides a wide range of underground water line installation, construction, industrial, commercial, road, and bridge supplies. We specialize in Steel Pipe, Plate, Sheet pile, Heavy Equipment Sales/Rental, Prefabricated Vertical Drain, Rail Line Ballast, Stone Chips (Dubai, China), and General Purchase. Our own brick manufacturing plant and Concrete plant are always ready to meet the client's requirements.
Our honorable clients are – Bangladesh Economic Zone Authority, Roads and Highway Development of Bangladesh, Local Government Engineering Department Of Bangladesh, Bangladesh Water Development Board, Italian Thai Development (Dhaka Metro Rail Project), Sinohydro (Dhaka Metro Rail Project), Xingweng Feng Trade Co. & Ltd., Wellstone Co & Ltd and many more.
SIMEX Bangladesh in Underground Water Line Services
With great experience in underground water line piping, the SIMEX Bangladesh team understands what's needed to take your project from start to completion. Our piping construction crews do this by focusing on safety, quality, and efficiency. Construction safety issues can affect you as a property owner in unexpected ways. Not only do we focus on safety on-site, but we also provide an underground piping system that's highly efficient, as well.
Our team of professionals is very creative in how we execute tight schedules and identify a value engineering idea that ensures projects are completed in the safest, most cost-effective way for the clients we serve.
We have the expertise and manpower when it comes to large or small installations, renovations, or upgrades of underground water line installation projects.
Contact Us
Want to install an underground water line with the best quality of materials? Contact us and speak to one of our engineers or construction experts, we're always happy to provide you with our services and information over the phone or schedule a time to discuss your project face to face.