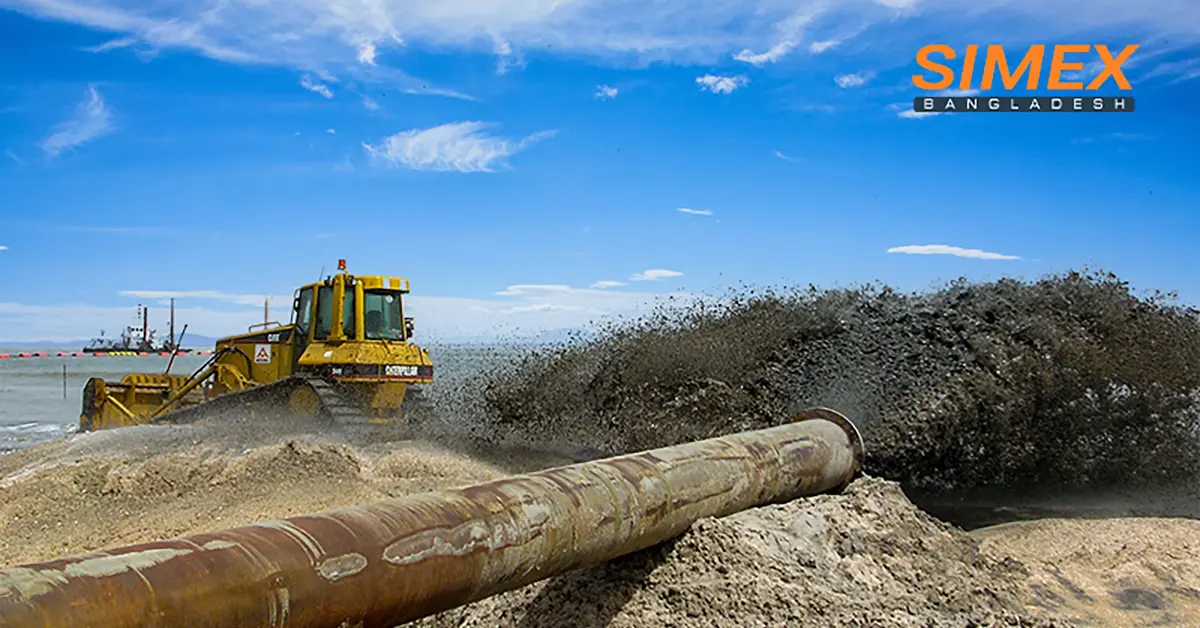 Easy Land Filling With SIMEX Bangladesh
Landfilling is a system of trash and garbage disposal in which the waste is buried between layers of earth to build up low-lying land.
Landfill rigorously designed structure built into or on top of the ground in which trash is isolated from the surrounding environment (groundwater, air, rain). This isolation is accomplished with a bottom liner and daily covering of soil.
The purpose of a landfill is to bury the trash in such a way that it will be isolated from groundwater, will be kept dry, and will not be in contact with air. Under these conditions, trash will not decompose much. A landfill is not like a compost pile, where the purpose is to bury trash in such a way that it will decompose quickly.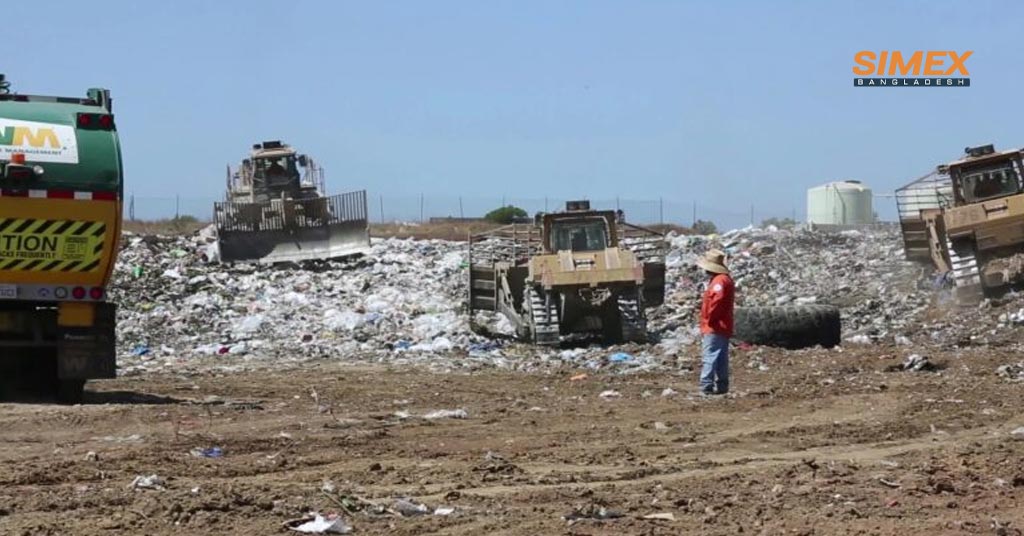 Types of Land Filling
Landfilling is the following types-  
Sanitary landfills
Municipal solid waste (MSW) landfills
Construction and demolition of waste landfills
Industrial Waste Landfills
Methods of Landfilling
Landfilling methods are two types- The trench method and the area method.
Both methods operate on the principle of a "cell," which in landfills comprises the compacted waste and soil covering for each day.
The trench method is good in areas where there is relatively little waste, low groundwater, and the soil is over 6 ft (1.8 m) deep. The area method is usually used to dispose of large amounts of solid waste.
Elements of Landfill
There are four critical elements in a secure landfill:
A bottom liner,
A leachate collection system,
A cover,
The natural hydrogeologic setting.
Advantages of landfilling
Using or greave as a landfill site is a cheap waste disposal option for the local council.
Jobs will be created for local people.
Lots of different types of waste can be disposed of by landfill in comparison to other waste disposal methods.
The site could be re-landscaped and built on once it has been filled.
The gases given off by the landfill site could be collected and used for heating.
Waste transport costs will be reduced, as our waste will only have to travel a short distance to landfill. This will also reduce the amount of pollution caused by transporting rubbish.
Local rubbish will be dealt with locally instead of shifting the problem to another area or country.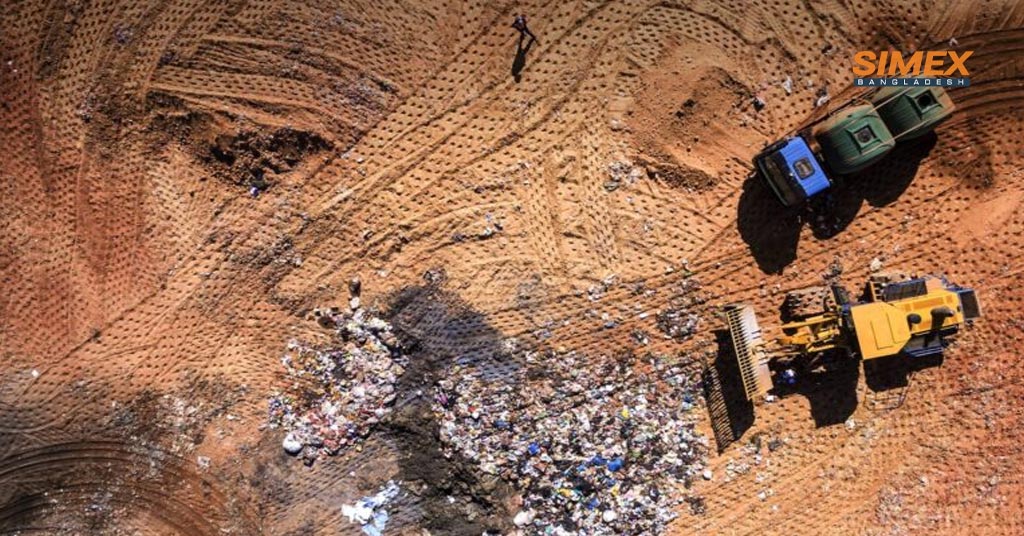 Landfilling Companies in Bangladesh
In Bangladesh, there are around 20 companies landfilling. SIMEX Bangladesh is one of them.
SIMEX Bangladesh is one of the fastest-growing landfilling company in Bangladesh. Our products are used in diverse applications from general projects. All of our products meet the most stringent requirements as per international standards when it comes to reliability and quality.
SIMEX Bangladesh provides a wide range of Landfilling, construction, industrial, commercial, road and bridge supplies. We specialize in Steel Pipe, Plate, Sheet pile, Heavy Equipment Sales/Rental, Prefabricated Vertical Drain, Rail Line Ballast, Stone Chips (Dubai, China), and General Purchase. Our own brick manufacturing plant and Concrete plant are always ready to meet the client's requirements.
Our honorable clients are – Bangladesh Economic Zone Authority, Roads and Highway Development of Bangladesh, Local Government Engineering Department Of Bangladesh, Bangladesh Water Development Board, Italian Thai Development (Dhaka Metro Rail Project), Sinohydro (Dhaka Metro Rail Project), Xingweng Feng Trade Co. & Ltd., Wellstone Co & Ltd and many more.
SIMEX Bangladesh in Landfilling
SIMEX Bangladesh operates a number of landfill sites.
SIMEX Bangladesh offers a full range of landfilling services throughout Bangladesh. Our full-service landfilling program serves both residential and commercial customers.
Our teams of talented architects, engineers are committed to customer satisfaction. For our clients, this translates as exceptional service from a dedicated team that has worked together effectively for years and can efficiently complete a project to the highest standards.
We have been successfully delivering projects to the clients including landfilling, food silos, transport, and main roads, bridge, flyover, over bridge, rail through long-serving key Company personnel.
Contact Us
Do you want to do landfilling on your locality with the best quality equipment? Contact us and speak to one of our engineers or construction experts, we're always happy to provide you with our services and information over the phone or schedule a time to discuss your project face to face.