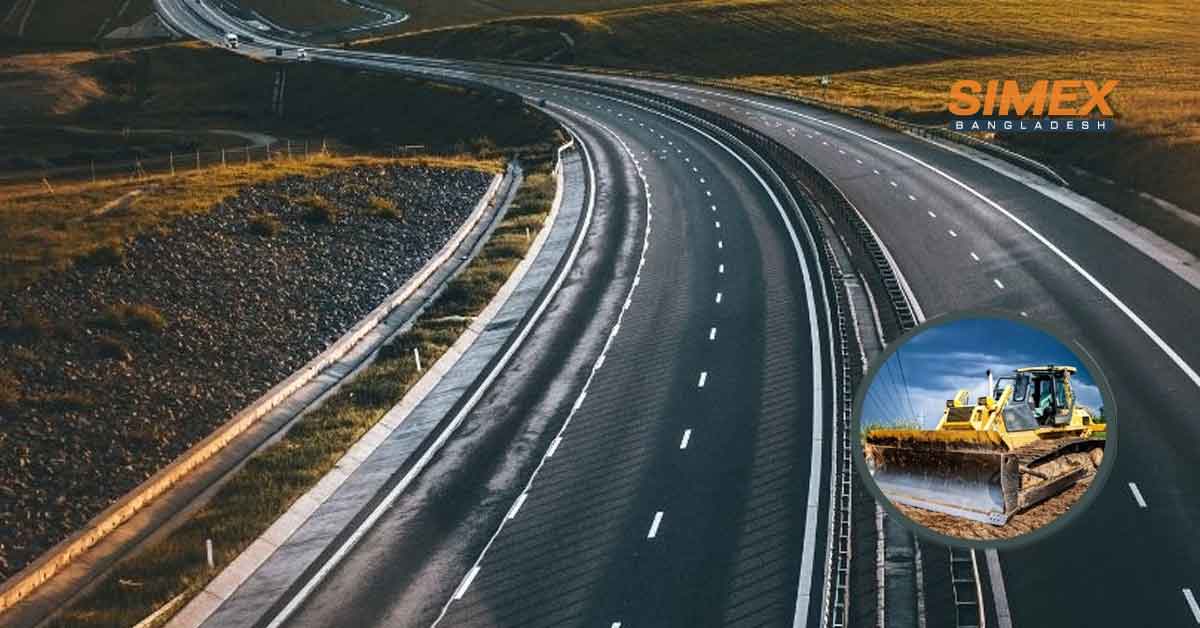 8 Common Challenges In Highway Construction In 2022
Highway construction means the construction of a new roadway or the conversion of an existing unpaved road to a paved road. Highway construction means the locating, relocating, clearing, constructing, or reconstructing of any road under the government or private agency. Nowadays there seems multiple unexpected challenges in highway constructions.
Traveling on highways is easier as they are the straight and broad roads connecting one place to another, for long distances. Travelers if follow the signs correctly, are less likely to get lost on the highway.
Highway construction can be portrayed by an enormous option to proceed having a length of a considerable amount. Because of this Highway construction constitutes materials that are required in huge quantum. Contingent on the sort of highway pavement, flexible or rigid the material needed for highway construction is chosen. These items of major importance which are used in normal highway construction are:
Bituminous materials
Soil
Aggregates
Portland cements concrete
Admixtures
Pavement marking materials
Structural Steel
Highways are the main public roads that connect different cities, towns and at times, villages etc. together. It is a most important and significant public road that is able and fit to carry legitimately heavy traffic. Since automobile has acquired fame on the world today, the requirement for a sufficient and proficient vehicle system for advancing financial advancement is an eminent reality that can't be underemphasized. Substantial investments on highway infrastructural development by government at different levels e.g. National, State and local government are also desperate efforts to attract stockholders which will in turn promote the economy.
As a developing country, Bangladesh is doing many developing projects. Without highways these projects not be finished successfully. By the time, there are growing many highway construction companies in Bangladesh as the necessity of highways and roads are increasing. For developing the transport systems like highway construction, people of Bangladesh can go anywhere in the country wasting time. Traffic jam is a major problem all over the world including Bangladesh. As the highways have many lanes, it reduces traffic jams.
Highway Construction companies in Bangladesh is doing its best for constructing highways and give a large contribution to national development. These companies are covering government projects as well as private projects of highway construction. Day by day the demand and working opportunity are raising in the field of highway construction company in Bangladesh.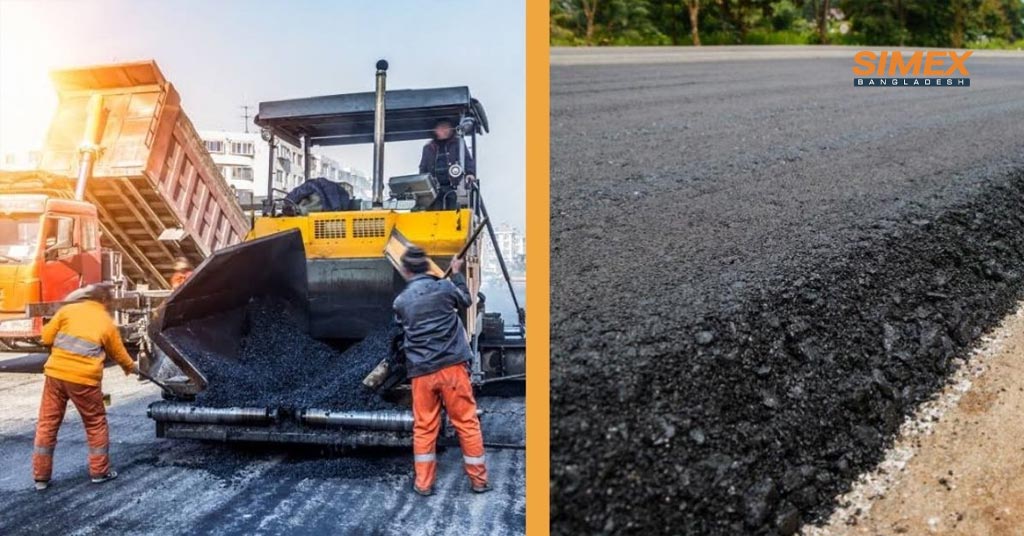 Common Challenges in Highway Construction
Highway transportation is the major means of movement in the world and it accounts for about 90% of the movement of goods and services. In terms of scale and value, the transport infrastructure sector is dominated by roads and bridges. With the government's commitment to development, large investments in highway roads have been awarded across the world and the sector is expected to grow.
Proper highway construction will greatly influence the wellbeing of citizens, improve their lives, connect largely cities with remote rural areas, expand social and economic activities, reduce accident rates and attract foreign investments. However, there are a number of obstacles hampering the effective development of the road network in the country.
A lot of work has been done to identify the challenges of highway construction. The information regarding the formation, checking, and prevention of formation due to surface and sub-surface water.
The method of highway construction and the error in planning and designing roads leads to the formation. Any construction project has its share of challenges. However, when it comes to road repairs and highway construction, there are a variety of things to consider and address that is unique to road work.
1. Traffic Interludes and Vehicles Entering When It Is Under Construction
One of the major challenge in highway construction. With ordinarily closed construction sites, just workers and fundamental individuals are permitted around there. Shockingly, this isn't generally the situation with regards to construction work. Peoples may have to pass and drive through the under constructed place to get to their destination or their homes, and, when the site isn't monitored, you run the risk of somebody coming and damaging or collapse the encroachment have made and also attempting to take or vandalize property left nearby for the following day.
Further, because of the fact that the project may intrude on the progression of traffic, you face stricter deadlines on when the project should be finished — joined with the daunting struggle of keeping the region liberated from vehicles to complete the actual work. If you find that you are confronting significant issues with vehicles entering the area before it's finished, our development lawyers can help you address the best way to deal with find support from the city or region. You may have to have cops positioned close by to keep traffic from entering, or you may have to set up more blockades and signage — regardless of the arrangement, a lawyer will help you stay inside your privileges while doing as such.
2. Soil Changes and Other Related Issues
Highways are constructed on soil that is continually moving and evolving. The Soil shrinks and expands with moisture, which is all because of the vacillations in the water table underneath the ground. Further, unlike when you establish the framework for a structure or design, weighty items are continually pushing against the soil and making unobtrusive changes that can make significant issues over time. Soil that is blended or wet during construction can also create unstable ground when laying the asphalt.
These issues can be expensive and, if the ground isn't surveyed appropriately, can bring about surrenders both down the line and as the ground is laid. In this way, it's essential to give close consideration to the soil, ground, and other basic things that might be ignored, for example, tree roots that may grow under the road on time.
3. Visibility of Sufficient Workers and Equipment
Regularly, construction on the highways is finished during off-hours. In that capacity, workers are at more serious danger of accidents or injuries because of low deceivability. This can be settled by giving extra lighting, reflective gear like vests and caps, and extra signage cautioning passing vehicles that that workers are present here.
Another challenge is the visibility of equipment. Despite the fact that it might appear hard to miss enormous construction equipment, like a roller or excavator, there is a more serious danger that a driver probably won't see them and hit them if being stopped out and about around evening time during off-hours. These dangers present intense responsibility issues. Accordingly, it's important to consider about to expand the permeability of equipment just as workers to reduce possible danger or harm to all parties including drivers.
4. Troubles with Time
At the point when you take on most construction projects, you're likely ready to plan workers during the day. However, with roadwork, timing is significant. A lot of activities during busy hours can place your workers at risk while making frustrating delays and negative impact on drivers — however, an excessive number of hours around evening time bring about the requirement for exorbitant lighting and dangers because of visibility. One of the significant challenges of any construction project, yet particularly highway and road repair, just boils down to the timing.
If you are attempting to make a timetable that fulfills the workers, the client, and the passerby of the road, and road Construction Company can help. They will assist you with making a bid that tends to all planning issues before the project begins in order to prevent any delays or complications.
5. Ground Movement
We tended to challenges with the soil beneath the road, yet there is another issue that can sneak beneath the surface: ground development. In many countries, this is a significant issue since we don't typically have earthquakes, yet there still can be significant moving in the ground. This can be caused by a variety of things, including erosion, flooding, and sinkholes, among different causes.
This ground development ought to be viewed as any time you set out on another highway or road project. Obviously, a few things are difficult to anticipate (like sinkholes), yet it's essential to think about any conceivable development in the ground to finish the road well and on schedule.
6. Insufficient funding
The construction of roads significant financial resources; the equipment's cost millions of currency, so project workers for the most part wind up confronting deal with monetary issues. The cravings to purchase less expensive materials and pay less cash to representatives ordinarily accompany adverse outcomes.
Lack of sufficient funds can be a justification for rejecting reconstruction projects. Clients don't communicate a lot of trust in beginner workers for hire since they would prefer not to spend money on dubious projects and become survivors of deferrals; banks additionally infrequently finance them. Cash is all the more frequently given to large highway and road construction companies.
7. Corruption
The highway and road construction companies require a lot of cash to work. It isn't unexpected to find corruption in spheres where great capital is being used. At times money gets paid to unknown people and these exchanges are not reflected in official documents.
Bribery is a common phenomenon in the highway and road construction industry. The initial sums acquire very large added value that the customers often do not know what they are paying for. This disorder can be observed in both government and private projects.
Indeed, corruption exists among overseeing personnel, yet across all levels of organizations. Funds allocated for large projects wind up being utilized for individual purposes and conveyed among members through arrangement of exchanges. Would it be advisable for us to then be astounded when tasks taken care of by degenerate people end up incomplete?
8. Poor Quality Control
Another issue frequently looked at in many countries is weak quality control; this outcomes in cases where covetous workers for hire wind up purchasing cheap materials and keeping the excess balance in their own pockets. The circumstance also gets confounded by deficient subsidizing.
If constructors don't approach all that they require to work viably, it gets hard to censure them for dreadful outcomes. Sometimes the usual negligence incites negative results as significant subtleties are not given appropriate consideration. Monitoring of all processes and materials needed for highway construction ends up not getting completed accurately.