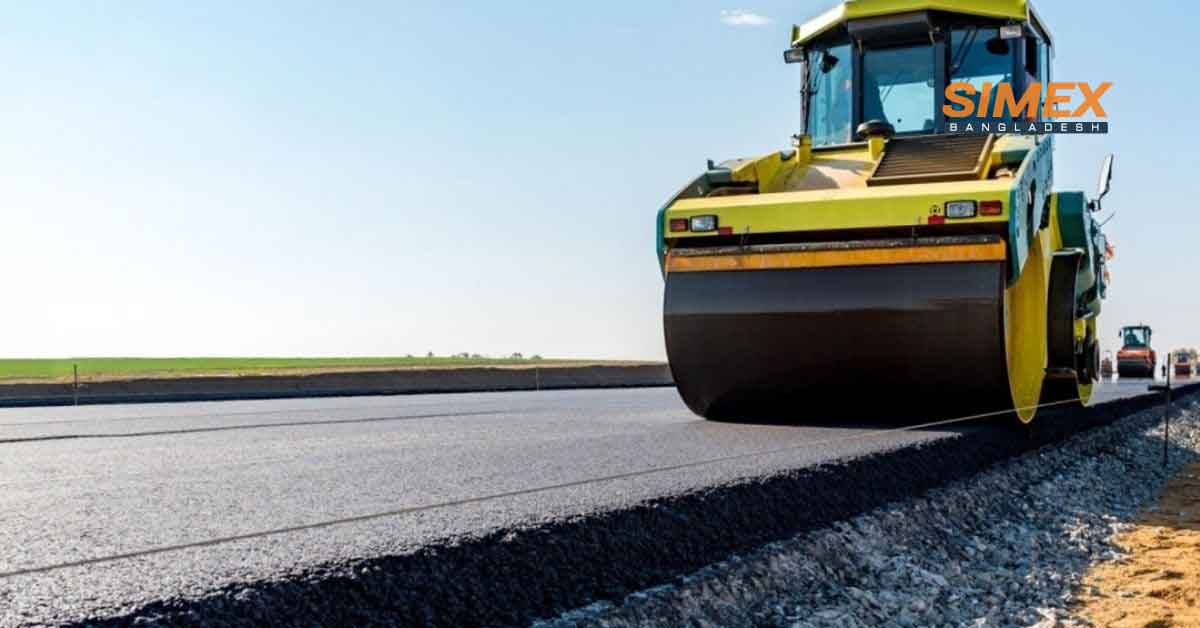 Asphalt Road Construction Company in Bangladesh 2022
Asphalt road includes of their surface with asphalt materials that is also called as bitumen. It is a sticky dark viscous liquid obtained from natural deposits like crude petroleum. The asphalt is absolutely a wear-resistant waterproof coating to a road. Typically the road is constructed by shaping and improving the strength of the prevailing soils. The strength of soils will be improved by adding lime, or cement. Alternatively, layers of gravel will be imported. There have multiple companies in Bangladesh that associated with asphalt construction business, but a little number of companies have provided professional services as trusted asphalt road construction company in Bangladesh.
Steps of Asphalt Road Construction
There are mainly 5 steps for making a new asphalt road:
Step 1: Surface Cleansing
Step 2: Getting the Base Layer prepared
Step 3: Binders install
Step 4: Placing the Main Asphalt and Joints
Step 5: Surface rolling
Why Asphalt Road Construction is better than Concrete?
There are many different reasons where always asphalt road construction is much better than concrete road, especially in our climate. Both concrete and asphalt as the wearing course have their benefits.
Benefits of Asphalt Road
Easy to maintain
Can use next day of construct
Cost-effective
However, concrete is better for heavy/overload and impact. That's why concrete is more widely used in the airport. It's quite expensive than asphalt.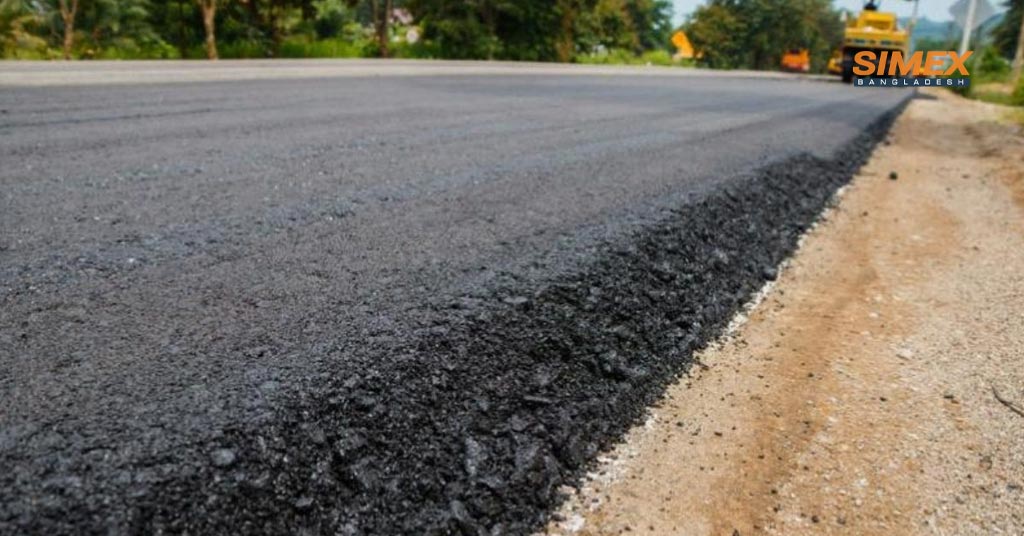 Asphalt Road Construction Company in Bangladesh
In Bangladesh, there are at least 50 companies that construct asphalt roads. SIMEX Bangladesh is one of them. SIMEX Bangladesh provides a wide range of construction, industrial, commercial, road, and bridge supplies. We specialize in Steel Pipe, Plate, Sheet pile, Heavy Equipment Sales/Rental, Prefabricated Vertical Drain, Rail Line Ballast, Stone Chips (Dubai, China), and General Purchase. Our own brick manufacturing plant and Concrete plant are always ready to meet clients' requirements.
We have been successfully delivering projects to the clients including Transport and Main Roads, bridge, flyover, over the bridge, Rail through long-serving key Company personnel.
Our honorable clients are – Bangladesh Economic Zone Authority, Roads and Highway Development of Bangladesh, Local Government Engineering Department Of Bangladesh, Bangladesh Water Development Board, Italian Thai Development (Dhaka Metro Rail Project), Sinohydro (Dhaka Metro Rail Project), Xingweng Feng Trade Co. & Ltd., Wellstone Co & Ltd and many more.
Why You Choose Us as the Best Asphalt Road Construction Company in Bangladesh
As well as the trusted highway construction company in Bangladesh, it is one of the best asphalt road construction company in the country
To ensure high quality and consistent form of asphalt and concrete for all infrastructure and construction projects as well as provide the same to Government Departments and private contractors and builders.
Our have already done a project – asphalt road construction is 2 KM Asphalt Road for Banshkhali Power Station (S Alam). The awarding authority of this project is Tiejun Shandong Electric Power Engineering Co. Ltd. Material used in this project: Asphalt Concrete, Brick Chips, Local Sand Etc. The project construction duration: 180 Days.
We have the foremost advanced asphalt paving equipment for manufacturing, preparing, and laying asphalt. Those machinery and paving equipment, combined with our expertise and highly qualified team, provide our customers with the best asphalt at the best price. Our asphalt batch plant has the capability to undertake an enormous number of projects and provide customers with the most reliable asphalt paving equipment- rollers, graders, and finishers, and well-trained operators, which allows us to be economic.
Contact Us
Contact with your trusted asphalt road construction company in Bangladesh or inquire about what we can do for you. We have dedicated customer service representatives who can answer all of your questions. We're always happy to provide you with our services and information over the phone or schedule a time to discuss your project face to face.
———-
Head of Sales 
Phone/ WhatsApp/WeChat: +8801733331033
E-Mail: [email protected]
Head of Engineering:
Phone/ WhatsApp/WeChat:+8801733331032
E-Mail: [email protected]