Dig A Canal With SIMEX Bangladesh
A canal is a man-made waterway. Canals are built for a variety of uses including irrigation, land drainage, urban water supply, hydroelectric power generation, and transportation of cargo and people. Navigation canals may be shallow facilities designed for barge traffic, or they may be deep enough to accommodate ocean-going ships.
A canal can be constructed by dredging a channel in the bottom of an existing lake. When the channel is complete, the lake is drained and the channel becomes a new canal, serving both drainage of the surrounding polder and providing transport there.
The digging of canals is very essential for us to supply water for irrigation. Without irrigation, we can never think of achieving self-sufficiency in food. Irrigation can only ensure the increase in food production to meet the demand of the increasing population. Canals are also used to transport water for irrigation and other human uses. Irrigation cannot be successful without a sufficient supply of water. But irrigation programs are started in the dry season when the rain is very scarce and the water of rivers and canals dry up.
There are two types of canals: waterways and aqueducts. Waterways are the navigable parts of a body of water and can be located within a bay or open sea, can connect two or more water bodies, or may even form networks within a city. Aqueducts are used exclusively to transport water for drinking, agriculture, and hydroelectric power.
Different types of canals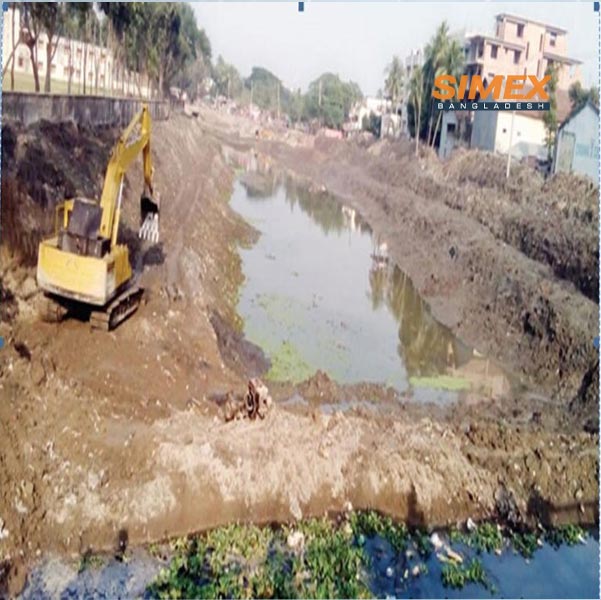 Permanent Canal
Inundation Canal
Irrigation canal
Power canal
Feeder canal
Carrier canal
Navigation canal
Alluvial canal
Types of Digging a Canal
Cut and fill digging
Trench digging
Basement digging
Road digging
Bridge digging
Dredging
Over digging
Canal Alignment
Layout
Bed slope
Bed elevation
Design and construction of a canal embankment
Enlarging the capacity of an existing canal
Enlarging canal capacity by raising the canal banks
Enlarging canal capacity by deepening the bed
Enlarging a canal capacity by enlarging the bed width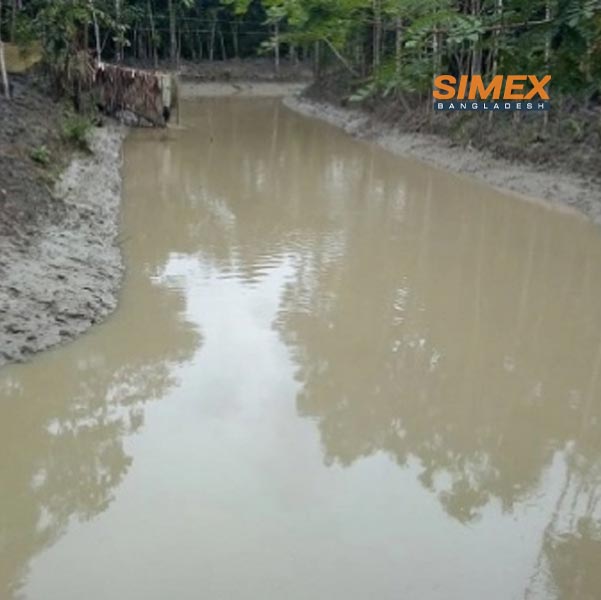 Overview of a canal's elements
A canal was designed for a specific size boat, and that size was published. The size was usually four dimensions: length, draft, breadth, and height above the waterline.
The purpose of a lock is to either raise or lower boats between canal sections. It does this entirely by gravity. Even raising boats is done with water flowing down.
Natural water and Guard lock
Enough water but not too much is the situation in the canal. But at each end is natural water: a river, lake, bay, or the ocean. Nature is variable. The natural water almost always has a variable height.
 Engineering Details
"Use gravity" is the fundamental rule for all a canal's water. Pumps are not used; they are just too expensive to build and to operate. The amount of energy available from gravity is enormous and free.
Foreign water is groundwater outside the canal that is not wanted in the canal.
If the gulch is deep and wide it may be uneconomical to build culverts and fill dirt over the culverts.
Water levels are carefully controlled. I have seen the D&R in wet and dry times, and the level never varies by more than afoot. Too much water causes damage. Too little means boats hit bottom. Excess water is purged by opening purge valves built-in for that purpose, and in extreme cases, excess water flows over the canal berm in a low rock-paved place designed just for that purpose.
Canal Digging Companies in Bangladesh
In Bangladesh, there are many canal digging companies. SIMEX Bangladesh is one of them.
SIMEX Bangladesh is one of the fastest-growing companies in Bangladesh. Our products are used in diverse applications from general projects. All of our products meet the most stringent requirements as per international standards when it comes to reliability and quality.
SIMEX Bangladesh provides a wide range of construction, industrial, commercial, road, and bridge supplies. We specialize in Steel Pipe, Plate, Sheet pile, Heavy Equipment Sales/Rental, Prefabricated Vertical Drain, Rail Line Ballast, Stone Chips (Dubai, China), and General Purchase.
Our honorable clients are – Bangladesh Economic Zone Authority, Roads and Highway Development of Bangladesh, Local Government Engineering Department Of Bangladesh, Bangladesh Oil Development Board, Italian Thai Development (Dhaka Metro Rail Project), Sinohydro (Dhaka Metro Rail Project), Xingweng Feng Trade Co. & Ltd., Wellstone Co & Ltd and many more.
Services of SIMEX Bangladesh in Digging a Canal
SIMEX Bangladesh has provided its clients with outstanding digging by focusing on building great relationships. SIMEX Bangladesh was built on the foundation that taking care of the customer is the key to future work and success. People make the difference at SIMEX Bangladesh and it is the unified focus on core values that translates to building successful relationships with owners and general contractors.
SIMEX Bangladesh's extremely talented crews are experienced in a wide variety of tasks and projects. It is this versatility and skill that allows us to tackle complex projects with confidence, often finishing ahead of schedule and under budget.
Contact Us
Contact us today for canal digging, or inquire about what we can do for you. We have dedicated customer service representatives who can answer all of your questions. We're always happy to provide you with our services and information over the phone or schedule a time to discuss your project face to face.